Key infomation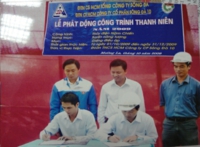 Harmony in the air throughout the country encouraging young people eager emulation achievements celebrate 53 years on the traditional LHTNVN (15/10/1956 - 15/10/2009), the implementation of Resolution Assembly First XI DTNCSHCM Company; Youth Song Da Corporation has 10 launching ceremony of the youth projects, works to expand drilling wells tower pressurization Nam Chien hydropower.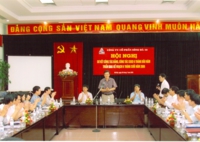 Dear all officials, party members and workers of Song Da Corporation

Reports on the business in 2009 and business plan in 2010

Yesterday morning, on Sunday 14/3/2010, on the field athlete of the Son La hydropower, football teams Song Da 10 Joint Stock Company was the first match in the framework of Group C matches with the first team Song Da 6.04.
Quality policy
Promoting traditional hero unit, a positive improvement, innovation in all aspects, focusing on building and developing human resources to make:
* Labor productivity than on a high!
* Construction tempo faster and faster!
* Better quality!
* The effect on a higher!

Merkwaardige figure
| | |
| --- | --- |
| total value of business done in 2009 | 828 billion / 623 billion KH: achieve 133% |
| Revenue made in 2009 | 710 billion / 531 billion KH: achieve 134% |
| make profit in 2009 | 109 billion VND 63 billion KH: achieve 172% |
| value of investment made in 2009 | 102 billion / KH 113 billion: 90% |
Statistics

0: 399135

0: 9